---
Hello, Welcome to
RED LIFE MINISTRIES.
We are now a 501(c)(3) ministry!
Donations are Tax deductible.​​
RED is for
R
andy &
E
lizabeth
D
avenport and LIFE is for New Life in Jesus.
They go where ever the Lord opens the doors for them and their "Mission Field" is to the incarcerated. Jesus said,"I was in prison, and ye came unto me". Matthew 25:36
​​
Elizabeth and Randy are
full time
Evangelist ministering in Word and Music.
They do church services and Live Gospel music concerts for Churches, Rescue Missions, Street Outreaches, Retirement Centers, Festivals and gatherings of all kinds and occasions. They would consider it an honor to serve and minister for you at your church or venue.
Please explore this website and enjoy the articles, pix and video's. Be Blessed!
Elizabeth and I both received our Ministers License
from Sheffield Family Life Center of Kansas City Missouri
on November 1st 2004 for our Prison Ministry.
We have been fulltime now since 2008 traveling across
the United States ministering in many Correctional
Institutions as well as Churches and various other venues.
Our only means of support come from our faithful Partners, Love Offerings and CD sales.
We can now accept Donations online through Pay Pal.
You too can participate and be a Partner with us as we go and present this Glorious Gospel to the men and women residents in Prison. You can use your Bank Card.
Your help will enable us to fulfill the "Great Commission".
Thank you, Randy and Elizabeth.
You can also visit me on facebook. Just type in Randy Davenport in the search box.
These are a few of the comments received from residents at the Clements Unit in Amarillo, the largest maximum prison in Texas. Many of these men came to accept Jesus as Lord and Saviour. Many of the residents there are born again Christians who were uplifted as they received hope and encouragement in the Spirit through the messages brought forth by Elizabeth and the other speakers. They also loved the the music.They seemed to be especially touched by my new song," Prisoner's Praise". What a joy it is to be used by God!
"I thank God through Jesus Christ for all of you and for the great work you are doing for Him. Because of the great work and effort to bring the gospel of our Lord Jesus to this unit, many people got saved. All praise to God the Father of our Lord Jesus Christ for His great mercy and love, and for giving these new converts a new birth and hope that is alive in Christ Jesus! Amen." E.G. – Clements Unit, Amarillo

"I want to tell you and all the team that is the best revival I ever attended. Thanks to all of you, most of all to God. The Holy Spirit was present - inmates know the real thing and that revival was real. Keep letting the Lord use you." J.W. – Clements Unit, Amatillo

"I want to thank all of you for coming to visit me while I 'am' in prison! I came forward and rededicated my life on Saturday…I came back to my cell Saturday after the revival, got on my knees and prayed and rejoiced till 3 am!...God bless you all!" J.H. – Clements Unit, Amarillo

"I really enjoyed the service you all put on and truly pray you all will return next year! On the last day, Sunday, the lady preacher preached the best message I ever heard in prison, or in the free world. Wow!! I have been on this unit for 10 years, 6 months and 20 days. Will you tell her THANK YOU, for she was truly a blessing to this old sinners ears!" D.C. – Clements Unit, Amarillo

Why the Cross?
Because of his Great love for you.
For God SO loved YOU that he gave his only begotten son that if you would believe in him, YOU would not perish but have everlasting LIFE. John 3:16​​
​
Give your life to JESUS, pray this prayer and mean it from your heart.
​
"Lord Jesus I give my heart to God. I believe Jesus died for my sins and arose from the dead and lives. Jesus come into my heart and be my Savior, make my home in heaven. Put my name in the Book of Life in heaven. Thank you Jesus." Now share Jesus with someone else and get in a good church or Bible study. Heaven rejoices for you.
CLICK THIS LINK FOR VIDEO'​S ->
Chaplains and Wardens, it is our intension to come along side, assist and be a Blessing to you and the residents in your facility. We welcome the opportunity to come in with existing local ministry's who could use help and encouragement as well. As "Traveling Evangelist", we offer a "Fresh Perspective" and a "Change of Pace" as it were, to serve and be a Blessing for every one involved. Just as any local church who have Pastors and Lay people who serve on a regular basis, the need for an Evangelist from out of state to visit and hold services periodically is very healthy and helpful to that body of believers to receive encouragement and spiritual strength as well as to reach the local community, (unsaved residents) who hear the Gospel of Jesus Christ clearly proclaimed. "Evangelist" have a biblical mandate and are not excluded when it comes to the incarcerated. We travel great distances to minister to the "Inside Church" and to reach the yet unsaved individuals as well.
How can we help you?​ We come to serve. Thank you, Randy and Elizabeth
Double click here to edit this text.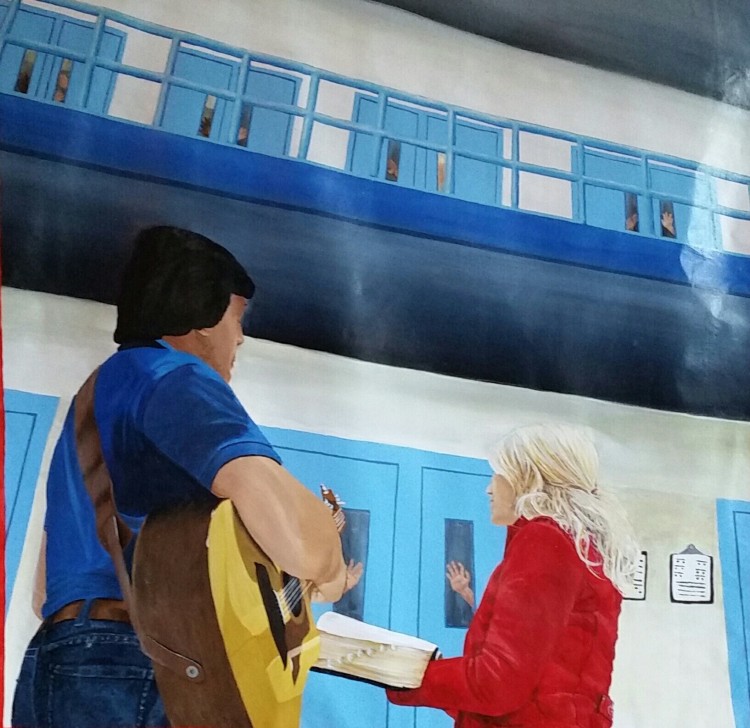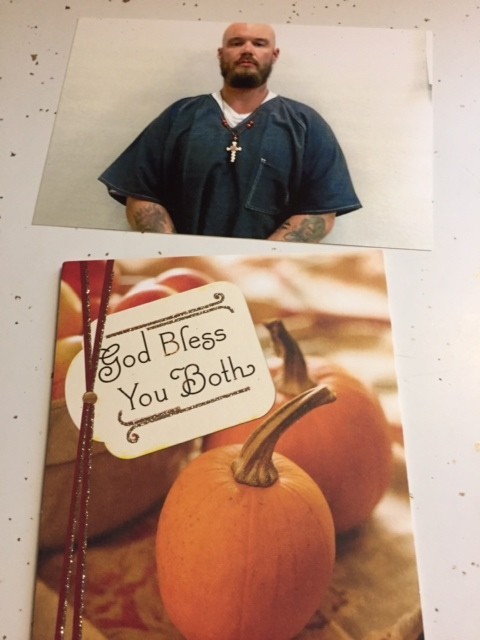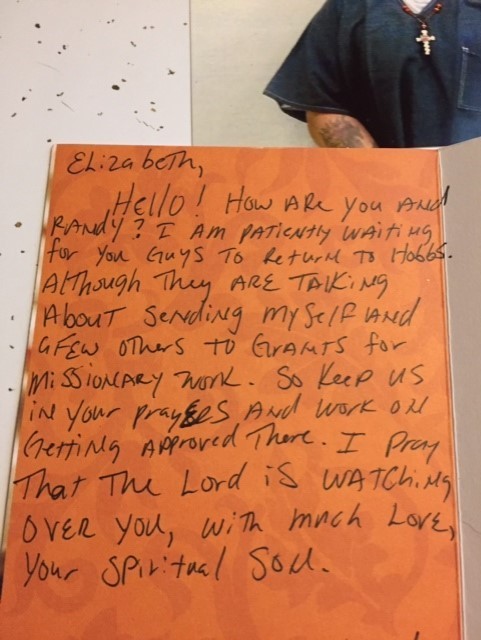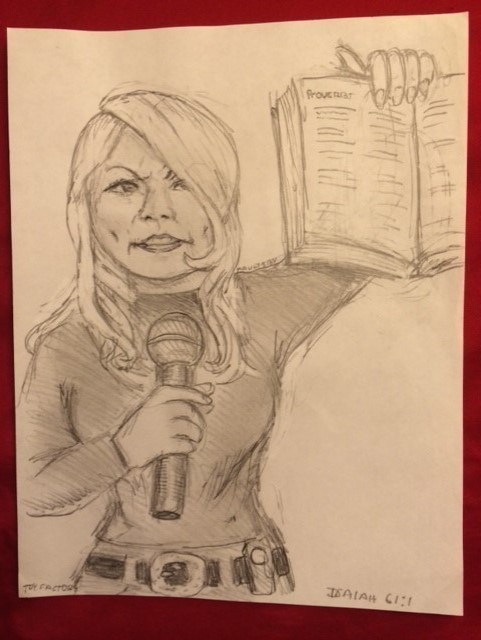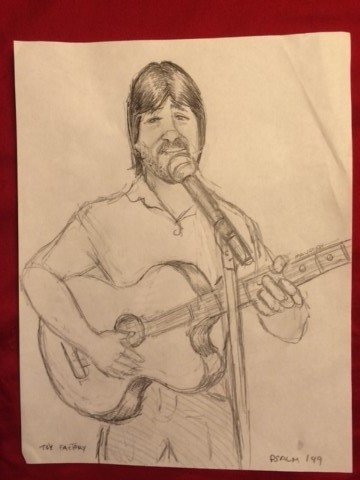 An Inmate Artist made us into Cartoons!