Sheffield
Family
Life Center
5700 Winner Road• Kansas City. MO 64127 (816) 241-4831 • Fax: (816) 241-9521


September 10, 2007

To Whom It May Concern:



This letter is to introduce Randy and Elizabeth Davenport. They have been a vital part of Sheffield Family Life Center for many years. They are both people of excellent character and integrity. They have worked as a part of our prison ministry as far back as I can remember. They have worked in various other ministries as well; such as our Christmas program and Operation Christmas Child.

I am confident that they will be an asset wherever they live, work, and do ministry. I recommend them to you without reservation. Please feel free to contact me for any further information I can give you regarding Randy and Elizabeth.

Sincerely, George W. Westlake, III


Pastor





02/22/2008


Pastor George W. Westlake
Sheffield Family Life Center
To Whom it May Concern

I write this letter with joy in my heart in recommending the ministry of Randy and Elizabeth Davenport.

Randy and Elizabeth have joined us in Texas on many occassions of prison ministry crusade weekends, and may I add at considerable expense to them.

Thiers is a ministry of love and compassion to the prisoners. The preaching that is delivered by Elizabeth is powerful in the Holy Ghost, and Randy's music inspires the entire prison congregation to new heights of praise and worship.

Randy writes many of his own songs, some of them on the subject of what prisoners go through during incarceration. Prison chaplains always want to know when I can get them back to Texas.

Over the last twenty five
years, our ministry has had scores of preachers, praise and worship leaders, and solo singers in our weekend crusades and Sunday services. I can say without reservation that this couple will definitely be a superb blessing whether they are in prisons, churches, conferences or any other meetings.

We bless the Davenport's in every mission where God calls them.

Sincerely in Jesus,
Don G. Castleberry
President


To Whom It May Concern:

We are proud to recommend Randy and Elizabeth Davenport.

The membership of CGMA, the worlds largest Country Gospel Organization, has awarded Randy Male Vocalist of the year four times, one of which was on the International level. He has also recieved Song writer of the year five times. Two of these honors was on the International level.

Randy and Elizabeth together were also awarded International Shepherd of the Year
four times, one of which was on the International level. Jointly, they have recieved thirteen major awards.

It is our privelege to have Randy and Elizabeth represent CGMA and we endorse thier ministry.
Randy is a superb songwriter, vocalist and minister!
Elizabeth is a splendid writer, reciter and minister of the Gospel.
Thier demeanor, professionalism and effective presentation of the Gospel in word, song and recitation are exceptional.

We support them wholeheartedly. May the Kingdom of God be advanced through the ministry of these Champians of Christ!

If we can provide any further information, please contact us.

His for His servants,
Billy Hale, CEO

PO Box 5020
Branson Mo.65615
417-336-1919 Office
CountryGosplmusic.com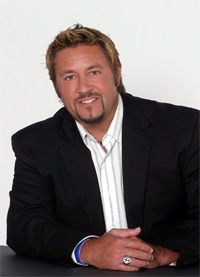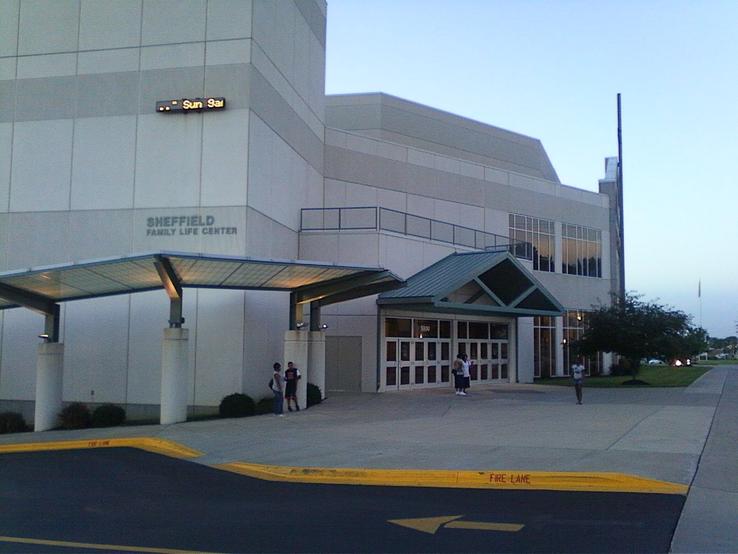 "I really enjoyed the service you all put on and truly pray you all will return next year! On the last day, Sunday, the lady preacher preached the best message I ever heard in prison, or in the free world. Wow!! I have been on this unit for 10 years, 6 months and 20 days. Will you tell her THANK YOU, for she was truly a blessing to this old sinners ears!" D.C. – Clements Unit, Amarillo

Church on the Street 3210 N.W. Grand Ave. Phoenix Arizona 85017
To Whom It May Concern:
Randy and Elizabeth are a real delight. What a dynamic duo-100% sold-out for our Lord Jesus Christ. During their time with us at the Church on the Street, they were busy every day, ministering the jails, at neighborhood outreaches and in our services.
Randy captivates his audience with his God-given songs that seem to tell everyone's story. Although mellow in his presentation, his music is very powerful. There is nothing superficial about Randy, Jesus is presented in his lyrics and style. Elizabeth is anointed to preach. She boldly proclaims the Word of the Lord, often with tears in her eyes. Together they are taking the Gospel behind the prison walls and to the hungry on the streets.

I have known this couple for two years and consider it a great privilege to partner with them. Like us, they are in the trenches, genuine soldiers for Jesus Christ. I look forward to their return to Phoenix and Church on the Street.
Sincerely yours,
Pastor Walt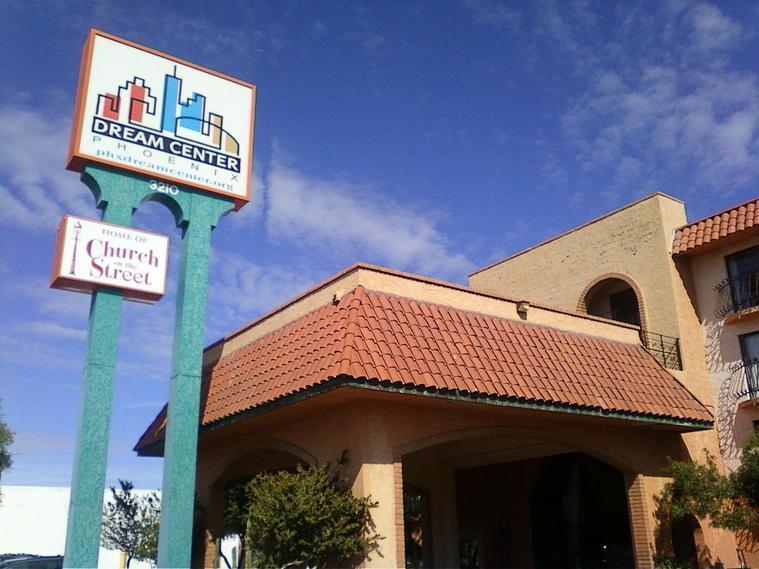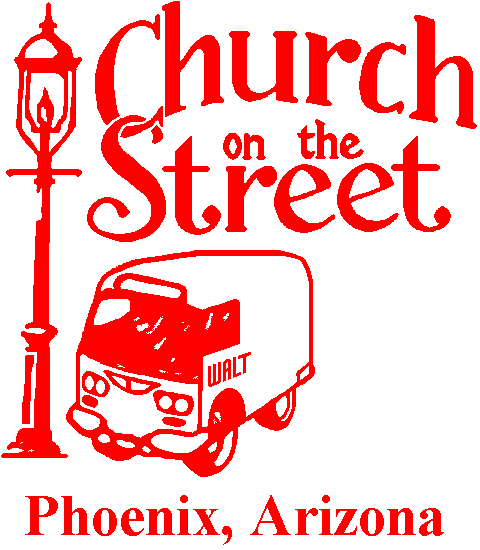 Living Praise Ministries
Jeanne M. Mohr, dir.
P.O. Box 1431, High Ridge, Mo. 63049
636-376-4009
To whom it may concern;
I'd like to recommend Randy and Elizabeth Davenport for prison ministry. They have ministered here for church and Teen Challenge Meetings. Teen Challenge is a drug, alcohol and crime related Christian in-house sixteen month program. The ages of the men range from 18-40.

Both Randy and Elizabeth have a unique way of relating to the men through music and message. They are real, honest, and want only the best for those they minister to.
Not only have I been a part of their meetings, but they have stayed in my home, and are welcome anytime. Should you have questions, don't hesitate to contact me.
Sincerely, Jeanne M. Mohr

Brother and Sister Davenport are a great blessing to the body of Christ. They both were with me at Angola Prison in Louisiana. We had a weekend Revival as well as ministry on LA Death Rowe. We all were Blessed by their Ministry. The Anointing of God is on their lives. God Bless The Davenport
Evangelist John Lira
Free at Last Prison Ministries
P.O. Box 84051
Baton Rouge, Louisiana 70884
www.freeatlastprisonministries.org ​​​

​​
B​eing in prison ministry for close to thirty years now, you come across many people that say they are called by God to be in prison ministry. But over the years for some reason they fall by the way side. Recently, I had the pleasure of ministering with Randy and Elizabeth Davenport in a prison in Amarillo, Texas through Freedom in Jesus Prison Ministries. As I watched and heard the ministry in song and preaching and saw the inmates responses. I knew then, they had truly been called by God for such a ministry and for such a time as this. They are End-Time Harvester's.

Randy and Elizabeth are truly called by God and they are committed to that call with all that they are and have. God has placed his Unconditional love in their hearts for the Lost behind prison walls. We have ministered together on several occasions in prisons and they have shown God's Love and Faithfulness to inmates. They are people of their word, if they say they will be there, they will show up for a prison service. That is very important in prison ministry when you say something, you must be committed to do what you say, whatever the cost, no matter how you feel.

They recently requested to be Ordained by our ministry and God allowed this to happen at one of our most recent prison crusades in the opening night service. What a blessing it must have been to them when all of the 281 inmates present stood to their feet and started to clap and shout in thanksgiving for them. One can only imagine what it was like to be in that service.

Recently, I introduced them to the Director of Chaplaincy for a large private prison owner/operator with 67 facilities in twenty-two States. They have been accepted and approved as Ordained Minister's of Free at Last Prison Ministries to minister in all of these facilities.

Should you have any questions concerning this anointed couple please feel free to contact me anytime at chaplainjohn@freeatlastprisonministries.org , or my cell direct 225-810-6108​​​​​​​ ​​
Always About the Father's Business, Chaplain John C. Bayer​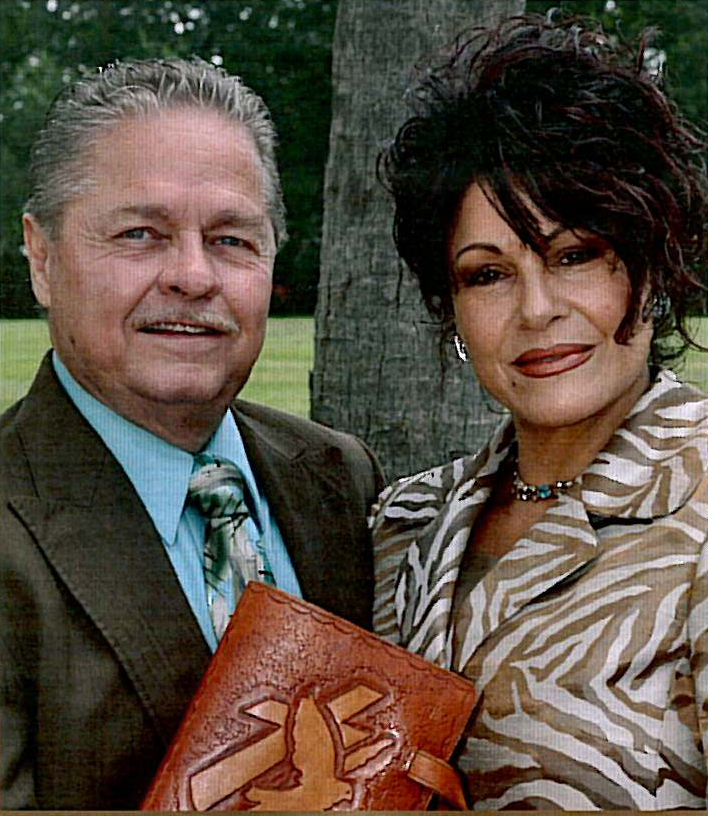 River of Life Church
1772 N.W. 450 Road
Kingsville, Missouri 64061
Church Phone: 873-600-1864​​​
To Whom It May Concern:

I would like to recommend to you Evangelist Elizabeth and Randy Davenport of Red Life Ministries. Randy and Elizabeth have ministered at River of Life Church and have proven to be of sound doctrine and totally sold out to Jesus Christ. Elizabeth has preached the word of God several times a year over the last three years and always has the anointing of the Holy Spirit. This team preaches and sings with a freshness of the Spirit that I find unique.

I have opened my pulpit to Elizabeth and found the messages she preaches to be trustworthy, of sound doctrine and dependable​​​​​
​. I find both Elizabeth and Randy worthy of recommendation and respect for the ministry they bring to the local church, and even more so for the ministry they bring to men and women in prison.
I have known Randy almost 40 years and have enjoyed watching what God has done in his life. His music is anointed and down to earth. The messages in the words he writes touches our hearts, right where we live.
If I were to sum up how I personally feel about this Evangelistic Team... I find them to be refreshingly honest in every aspect of their ministry​​​​. They are open, honest and worthy of the high calling God has placed on their lives.

In Christ, Michael Williams, Pastor
816-600-8699 Home
816-588-4878 Cell​​​​​
FREEDOM IN JESUS MINISTRIES
P.O. BOX 939
LEVELLAND, TX 79336
Don and Donna Castleberry, Directors

June 26, 2014

Dear Ones in Jesus:

It is our pleasure to recommend Randy and Elizabeth Davenport to you as most capable
ministers of the gospel of Jesus Christ.

For over four years now, Donna and I have ministered with them in prisons and can posi-
tively attest to their commitment to Christ and zeal for the gospel.

We ordained them to the gospel several years ago and are well pleased that they would
definitely be candidates for financial assistance in their ministry.

They have traveled thousands of miles to minister with us, the last time in Beeville, Texas
which is hundreds of miles from their home in Missouri. Not one time have they asked us
for financial assistance, but seeing the need, we have assisted them financially on several
occasions, and were happy to bless them.

We believe God's investment in them has brought lasting fruit to the kingdom of God, and
will continue to do so as they minister mainly in the prisons but churches also.

As ministers of the gospel for over 30 years now, we can say with all assurance that any and
all financial assistance that you choose to give will be sown in fertile ground for the gospel.

Our love to all who loves and serves Jesus the Christ with all their hearts.

Sincerely in JESUS!


Rev. Don and Donna Castleberry
Founders/Directors


jbrazil@geogroup.com
To Whom it May Concern:
I have been delighted to have Randy and Elizabeth Davenport come and minister at Lea Country Correctional Facility for the past several years. They are a very gifted team and have a great heart for the inmate population. Randy's music really connects with the men and Elizabeth preaching is powerful and very applicable. I look forward to having them come back when ever they are in the area.

Wayne Brazil
Chaplain
Lea County Correctional Facility
Hobbs, NM

Greetings from Roswell New Mexico, this is pastor Lawrence Sanchez of New Destiny ministry,, I just want to say I appreciate brother and sister Davenport and all the ministry that they pour into the prisons and especially here in the Roswell correctional center. I believe it was a divine connection when we met the Davenports in our coffee shop in Roswell. Approximately 5 years ago. They invited me to minister with them at the correctional center on a Wednesday, and every since that day I've been there every Wednesday , there has been great results in the ministry there, I believe ministers are being birthed from there and I really appreciate the Davenports for inviting me that day. Through the teachings, preachings and singing many of the inmates have received the Word and has obtain a relationship with our master and savior Jesus Christ. Many things to say but the conversions of lives really is the results of the ministry of Randy and Elizabeth Davenport

In our prayers always;
Pastor Lawrence & Margie Sanchez
BELIEVE AND RECEIVE MINISTRIES



​​​​​​1609 N. 54th Lane Phoenix Arizona 85035
August 25,2014
Phone (602) 484-9131
Endorsement letter: Red Life Ministry, Randy and Elizabeth Davenport
I met Randy and Elizabeth of Red Life Ministries in 2010, They were in
Phoenix, AZ ministering to people incarcerated, they were also ministering
to the homeless. They were helping Dream Center and Church on the street.
I had Randy and Elizabeth minister at our church one Sunday, Elizabeth
gave us the Word and Randy blessed us with Praise and Worship. It was a
wonderful time for everyone. They ryere guests in our home and have
blessed us each time they have come to Phoenix.
The Lord has anointed both of them with Love and Compassion for those
who have been incarcerated. rle has also opened doors that have been
closed fbr years to those in the prison ministry.
I have complete confidence that Randy and Elizabeth will continue to save
souls and minister to those in need because of their great Love for our Lord
and savior Jesus Christ.
With Love Always,
E"b,E-,,1"' //u; Gerald L. Benjamin /
Senior Pastor
Community Baptist Church
PO Box 248 307 Banbury Rd. North Aurora IL 60542
frankarusso@aol.com 630.896.8010



There are three things I can say about the Davenports. First, they both possess a great passion to serve the Lord. They are genuine people who have a deep love for the lost, especially those in the prison system. Secondly, they communicate this passion to us as a church. The members of Cornerstone have a deep love for the Davenports. Out of all the missionaries that we support, there's no doubt that they are loved above all the others. In fact, we receive our largest love offerings when they come to share their ministry at Cornerstone. We also plan to officially take them on for our 2015 Mission Budget at $100/month. Thirdly, we've watched the great sacrifice of their time, talents and resources in order for them to go into full time ministry because they feel that serving God is more important than the comforts of this world. This is all based upon their deep love and passion for the Lord. We see the anointing of God in their lives as they mightily use their gifts and talents in a way that reaches the lost and encourages the brethren.
I know that taking on a missionary is more than just sending a monthly check. Choosing a missionary is a matter of stewardship. I am convinced that Randy and Elizabeth Davenport are worthy of your support. Feel free to call me at 630.639.7751 if I can be of further help or answer any questions.
Your Brother in the Lord,
Frank Russo, Pastor

August 16, 2014

To Whom it may Concern,

One of the best things to happen in the Protestant Chapel program at Green Bay Correctional Institution this year has been the introduction of the ministry of Randy and Elizabeth Davenport of Red life Ministries. Randy is a gifted singer-songwriter in the Country Gospel genre and Elizabeth is a gifted Full Gospel preacher. They are experienced in Prison Ministry and understand the unique setting Prison Ministry happens in. They have been very well received and have had an impact. I wholeheartedly recommend them to any other Chaplain who wants to inject fire and life into their Christian program.

If you have any questions, please don't hesitate to call me.

Chaplain Joe Baker,
Green Bay Correctional Institution
(920) 436-3357
Joe and Joyce Leonardi
To Whom It May Concern:
We have known Randy and Elizabeth for three plus years and they have become dear friends. We wanted to write a letter of support for their ministry which is a bright light in the prisons all over the SW and United States. Randy's music and lyrics bring the word of God, pierce the hearts and usher in the Holy Spirit to their services. We have seen the strong anointing on their ministry first hand in the streets of Phoenix, at churches and at Church on the Street in Phoenix. They are especially gifted as Randy's home grown gospel music followed by Elizabeth's powerful preaching of the word brings on revival wherever they go. The touch of God on their ministry is evidenced by the many salvations and out pouring of the Holy Spirit at their services. We use Randy's songs in our own local prison and jail ministry to touch the hearts of inmates in worship in the Phoenix area, and testify to the power in the songs of Randy. This is a wonderful blessed ministry, and we hope that support will be given them so hope can be brought to the hopeless all over the country. We love them very much and whole heartedly support their ministry. May the Lord provide the necessary support to see this ministry grow to its' full maturity!

With much love,
Joe and Joyce Leonardi
Prison Ministry under the covering of
Church on the Street
Phoenix, Arizona






















I met the Davenports first at a CGMA Convention in Branson Mo. And later got acquainted with them when they came and shared at our church,The Sanctuary. Randy shared his song "Mail Call" and It interested me of their compassion for the Incarcerated. I soon got to know them and we have become close friends. My wife Vicki Sue and I heartily endorse their ministry and host them at our home here in Branson when they are in town. Randy ministers with his original music and Elizabeth ministers with a fiery anointing as she preaches the word of God.

I wholeheartedly recommend them to anyone to have them minister in word and music and to consider helping them financially. www.redlifeministries.org




A commitment to GODly excellence.

Gary S. Paxton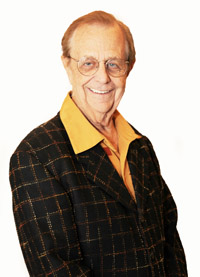 October 10, 2015


Pastors, Chaplains, Ministry Directors:


I wholeheartedly recommend to the Anointed Ministry of Randy and Elizabeth Davenport for services in your church, ministry group or prison.


I have known them, as Pastor, for over 30 years. I have observed their ministry here in our church, in other venues and been with them as they have ministered in prisons.


They have a passion, to reach the lost and encourage God's people; a passion accompanied by a powerful anointing of the Holy Spirit. Their ministry results in new converts, Christians being challenged to be their best for God, and the local ministry being strengthened. And, they are people of utmost integrity who live the gospel that they preach.


Randy, an award winning Gospel song writer and musician, who sings and exhorts with great anointing using his biblically accurate and inspiring songs.

When he preaches the same anointing and accuracy of Scripture is present.


Elizabeth is a powerfully, anointed preacher with sound, biblical preaching. Her extraordinary preaching touches people of every age and background, male and female. When I have been with them in prison crusades, and the prisoners hear she is preaching, they flock to hear her and respond to the ministry of the Word of God. The percentage of people saved as she preaches is equal or higher than that of many of the best known evangelists and pastors.


They do not jump on "the latest bandwagon," nor use "gimmicks, " but depend on the Holy Spirit to bring real results. Their doctrine is thoroughly Biblical. If you allow them minister for your group, I know you will want them back again, and again.

In Jesus Christ,
George W. Westlake, Jr.
Pastor Emeritus

Sheffield Family Life Center


To let you know my background in giving this recommendation:

Have been pastoring over 60 years.
Have been at Sheffield Family Life Center, a inner city church that had less than 200 all white adults when I came 42 years ago, (Senior Pastor 33 years—

My son has been Lead Pastor for 9 years-I still teach on Wednesday nights, and preach when he asks when I'm not ministering elsewhere) and where someone has accepted Jesus Christ every week for the entire time, has a record attendance of over 7,000, have mothered several churches in the Kansas City area, and is considered the largest "truly multiracial church" in Mid-America.


I also did a live Bible Question and Answer Program on TV for 24 years, and it was the most watched TV program in the city from 10:30-midnight in the KC Area, and the most watched religious program on local TV.


I have taught the entire Bible college level, Greek I-IV for 25 years, travel still doing Master's level block courses in Seminaries, and preaching in Singapore, Malaysia, Myanmar (Burma of the History books), China, Indonesia, Phillipines, Samoa, Fiji, Belgium, Kenya and the US. I also teach for Christ For The Nations in Monterrey, Mexico, and preach in the Brisis Church (the largest church in Monterrey) while I am there. I currently have invitations for Singapore, Myanmar, Fiji and Ethiopia for 2016.


I am 84 years old and pastored my first church when I was 23. Have BA, MA, MDiv and DMin. The DMin is from Fuller Seminary in Pasadena.


I just gave this information to let you know I am in a position to accurately evaluate the ministry of Randy and Elizabeth Davenport.


George W. Westlake, Jr

Reverend Dale Johnson

Hope Chapel Assembly of God

1210 4600 St, Moran KS 66755

620-363-4207

I have had the privilege of working with Randy and Elizabeth Davenport on two different occasions. They are always such a blessing to work with and join along side of in the ministry of Jesus Christ and the Gospel. Randy is a talented musician who shares the truth and love of Christ in a redemptive way with his music. Elizabeth is a Spirit filled evangelist who shares the word of God in truth with a clear passion.
Our church body always looks forward to the times when Randy and Elizabeth can come and share with us. I can easily say that I recommend Randy and Elizabeth with highest regard.

Sincerely, Pastor Dale Johnson

Chaplain Henry L. Davidson:
It is my pleasure and honor to introduced to you two people whom I have known for four years. They have been touched by the hands of God to spread the gospel throughout all nations. My brother and sister, Randy and Elizabeth Davenport exemplifies excellence in everything they have done here at Metro Davidson County Detention Facility. They are the bridge over troublesome water and are always willing to lend a helping hands to those in need. The Davenport's have received a blessing from the Lord and have demonstrated and shared the blessing with those incarnated.

Randy and Liz are friends who have enjoys sharing the love of Christ. They always take the time to visit those who are lost, without love and who don't know Jesus in the mist of their sins. This husband and wife teams loves the family and they have blessed my family with the love of preaching and singing.

During my tenure as Chaplain at CCA and Metro Police Department, I take this opportunity to highly recommend Randy and Elizabeth Davenport as productive citizens, dependable people and most of all a servant to your organization. If you need any more assistance, please don't delay calling.

Have a blessed day and remember, be a blessing to someone.

In Christ,

Rev. Dr. Henry L. Davidson
Lydia A Shumake
1101 Central Ave.
Hannibal, MO 63401
573-221-3137


Sept. 14, 2016


RE: Randy & Elizabeth Davenport

To Whom It May Concern,

I met Randy & Elizabeth Davenport about 2 or 3 years ago. We have a prison and jail ministry called God's Harvesters Inc. and we go into several prisons in our area and our county jail, as well as other ministry. They came with us to 2 local prisons and the county jail in our area. Their ministry was inspiring and very effectual to the men and women that heard them. They work together very well and leave a wonderful witness of a couple loving and serving God together.
I highly recommend them in receiving your support. Their ministry extends to 19 states. God is using them in reaching many people for salvation and continued growth in their spiritual walk.

In Christ's love,


Lydia Shumake
God's Harvesters, Sec./Treas.


Dear Family in Jesus,

I am writing this letter to let you know how blessed I was to be a part of the prison ministry with Randy and Elizabeth Davenport.
I was part of the team they asked to go to Dixon prison in Louisiana this January. I really enjoyed every part of the trip, and it was well organized.
Every one that participated really understood the importance of being in unity according to scripture, and it went very smoothly. Randy and Elizabeth have a level of integrity and respect with the prison officers and the warden that is foundational to ministry in this setting. The inmates sense the love and authenticity that flows from their ministry. The interaction between them and the inmates openly demonstrated the love and compassion of Jesus to people who have very little or no hope. The move of the Holy Spirit was incredible, and the church of Jesus Christ behind the prison walls is growing and maturing into the image of Jesus.
As a pastor it was easy for me to see that Elizabeth has the gift of being a Shepherd, but her church is nation wide, in every prison they go. Their follow up is not only essential, but key to the growth and health of the "Inside Church". This Church is not only growing, but now there are mature inmates who are requesting transfers to other prisons to be missionaries.
This ministry is one that we not only support financially, but we also enjoy being a part of going. I am taking my wife with me to go back to prison, to minister in Dixon again this coming January.

May God bless you richly,

Pastor Dale Johnson
Hope Chapel Assembly of God
Moran KS 66755
620-363-4207
pastordalej@gmail.com
Click on picture to view endorsement.
Memo To: Dr. George Westlake
From: Chaplain Robby Austin
Subject: Redlife Ministry's-George and Elizabeth Davenport
It is with great honor to have Redlife Ministry with us here at Columbia Correctional Institution. George and Elizabeth are a great blessing to the inmates and the staff as well. Their music, testimony, and giving the Word of God is very encouraging to everyone.
We thank you for allowing them to be a part of the ministry here at Columbia C.I.
Chaplain Robby Austin, staff Chaplain
Columbia Correctional Institution
Florida Department of Corrections
Robert.Austin@fdc.myflorida.com
Elton Assembly of God 4281 Powell Rd - Elton, LA 70532 337-340-5002 May 23, 2022 To whom it may concern, It is with great pleasure and without hesitation that I passionately recommend to you, Randy and Elizabeth Davenport of Red Life Ministries. I have personally ministered alongside of them in different prisons in the for years now and have time and again witnessed the evidence of a fruitful and authentic call of God upon their lives and ministry. Everywhere they go they leave behind a trail of blessed lives. I'm sure that I can say, without fear of contradiction, that thousands have come to know the Lord Jesus Christ through their ministry. I can assure you that it is always a joy to have them minister for us here at Elton Assembly. They've ministered at one of our tent revivals two years ago and just recently preached a revival at our church. Their ministry has tremendously blessed a number of people in the community of Elton, along with everyone in our church! Randy is an anointed singer and song writer who has received numerous awards for both his singing and song writing. In addition to blessing people through his music, Randy has an amazing God-given gift that enables him to communicate with people in such a way that they can't help but be encouraged and edified. Elizabeth is an anointed preacher of the Gospel whose authentic love for God and people is extremely evident! She is careful to follow the leading of Holy Spirit and preaches the Word of God in power, love and in demonstration of the Spirit. God has graced her with the ability to bring a clarity to the Word of God so that the simplest minded person can easily understand it and the highly educated person can appreciate the simplicity of it. My background and how I have come to know Randy and Elizabeth: I have served in the ministry for 21 years. Today I serve as the pastor of Elton Assembly of God Church. I am no stranger to prison ministry. During the years of 2001-2010, I was a volunteer-leader with InnerFaith Prison Ministry (IFPM), a ministry that has ministered in the prisons of Louisiana for last 30+ years. As a leader I not only preached in many prisons, but also trained ministry volunteers, organized and led revival crusades, and led a weekly church service at South Louisiana Correctional Center in Basile, LA. I met Randy and Elizabeth in 2013 during a revival crusade at Lee Adjustment Center in Beattyville, KY with Free At Last Prison Ministry. They and I were guest speakers for a crusade being held there. Upon meeting them, I was immediately able to recognize that they possessed a genuine love for the men and women locked behind prison walls along with a tireless enthusiasm to demonstrate God's love to those men and women through their ministry. Since then, I have had the privilege of ministering with Randy and Elizabeth on several occasions at their revival crusades at Dixon Correctional Institute in Jackson, LA. Should you have any questions please feel free to contact me on my personal phone @ (337) 849-4618. Kindest Regards, Dustin Miller Pastor – Elton Assembly of God